No point running a business if you cant reach out with your products or services to your clients and thats true for NDIS service providers all across Australia as well. Majority of approved NDIS providers are small businesses with limited resources, and marketing your content can be an expensive undertaking. While in the past we have discussed about how NDIS web design Sydney can be an useful tool, but there are plenty of other cost effective ways of marketing available to help you achieve your goals for your NDIS business. 
Using these cost effective strategies will help you market your business and reach out through your much needed services to disabled people all across the country. Lets discuss in details about ways you can promote your NDIS business without draining your wallet. 
1) Social Media Marketing
wether or not your approve of what shows up your social media feed, one thing you can be absolutely sure of is, everyone (including your prospective clients and their families) is on it. This creates an excellent marketing opportunity for businesses of all shapes and sizes and specially for NDIS service providers. Uniwebau provides social media marketing using platforms like Facebook, Instagram, Linkedin, Titok . Being on different social media platforms allows NDIS service providers to directly share information about their services, updates and news to their existing and prospective clients. Social media platform also allows for targeted paid ads to reach your desired audience. Engage with the audience everyday by setting aside time to respond to comments and mesages.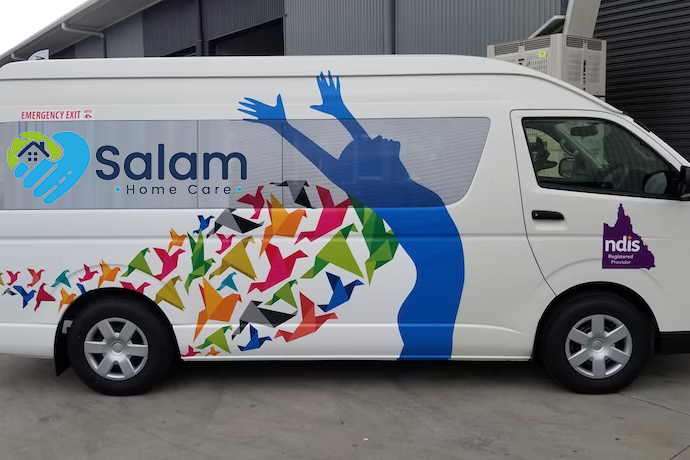 2) Vehicle Wrap Marketing
Sure not the most conventional approach, but just think about it. An average NDIS service provider spends around 15 hours per week driving through multiple sessions of care and through different client locations. Thats hundreds of eyeballs everyday seeing a big bright version of your business Ad and all you need to get this done is a beautifully designed plastic sticker to go on your vehicle. Its easy, its cheap and could be extremely effective.
3) Customer Referral Program
Who doesn't love freebies, come up with a simple NDIS referral program to incentivize existing clients under your care or their relatives who sends you new business, give a little something to the new client they helped sign as well. This encourages them to spread the word of mouth and brings you free marketing and possibly new clients. The best way to reward your existing clients is to give them discounts on future services availed which encourage repeat business. Referral marketing could be one of best cost effective ways of marketing for NDIS businesses to attract new clients and connect with the right support provider.
4) Influencer Marketing
While writing this blog on 18th of July 2023, how I can look back and see new ways of marketing come up and become obsolete over the years of my experience in NDIS web design. Influencer Marketing is a way that has gained immense traction off late and can be extremely useful in attracting new clients if done properly. Influencer marketing involves finding a person with a large following on any social media platform (influencer) and using their reach to market your own product or services. There are many influencers in the disability community and partnering with them to get your message across could be a very effective marketing tool. Influencers can help give your NDIS brand a personal touch which can increase your credibility and establish trust. Be cautious to choose influencers from relevant fields as a bungee jumping enthusiast promoting a NDIS service just doesn't fly.
5) Video Marketing
Videos can be challenging to think of and difficult to make but hey you aren't making a feature film, you are making a video showcasing your business and keep in mind that nobody understands your business better then you do. Videos by its sheer nature are more engaging and can allow NDIS providers to extend their client reach, increase awareness of their brand and reach a wider audience pool. By creating short simple videos about their NDIS business, providers can establish trust with potential clients and expand their business. Short form videos for Tiktok and concise videos on youtube could be a great way to start video marketing.
6) Email Marketing
Get in touch with your care participants with a monthly newsletter highlighting updates, useful articles or exclusive offers about your NDIS business. Use poplular mailing platforms like Mailchimp or Brevo to send out your bulk emails. Add newsletter signup forms to your website and manually request email addresses from new clients to expand your mailing list. Spamming is really frowned upon, by clients and emails filters alike so Just be sure to let them know that you'll occasionally send out newsletters. Ethically run email campaigns can help you expand your reach and get your new care participants at a fraction of the cost compared to other traditional forms of advertisement.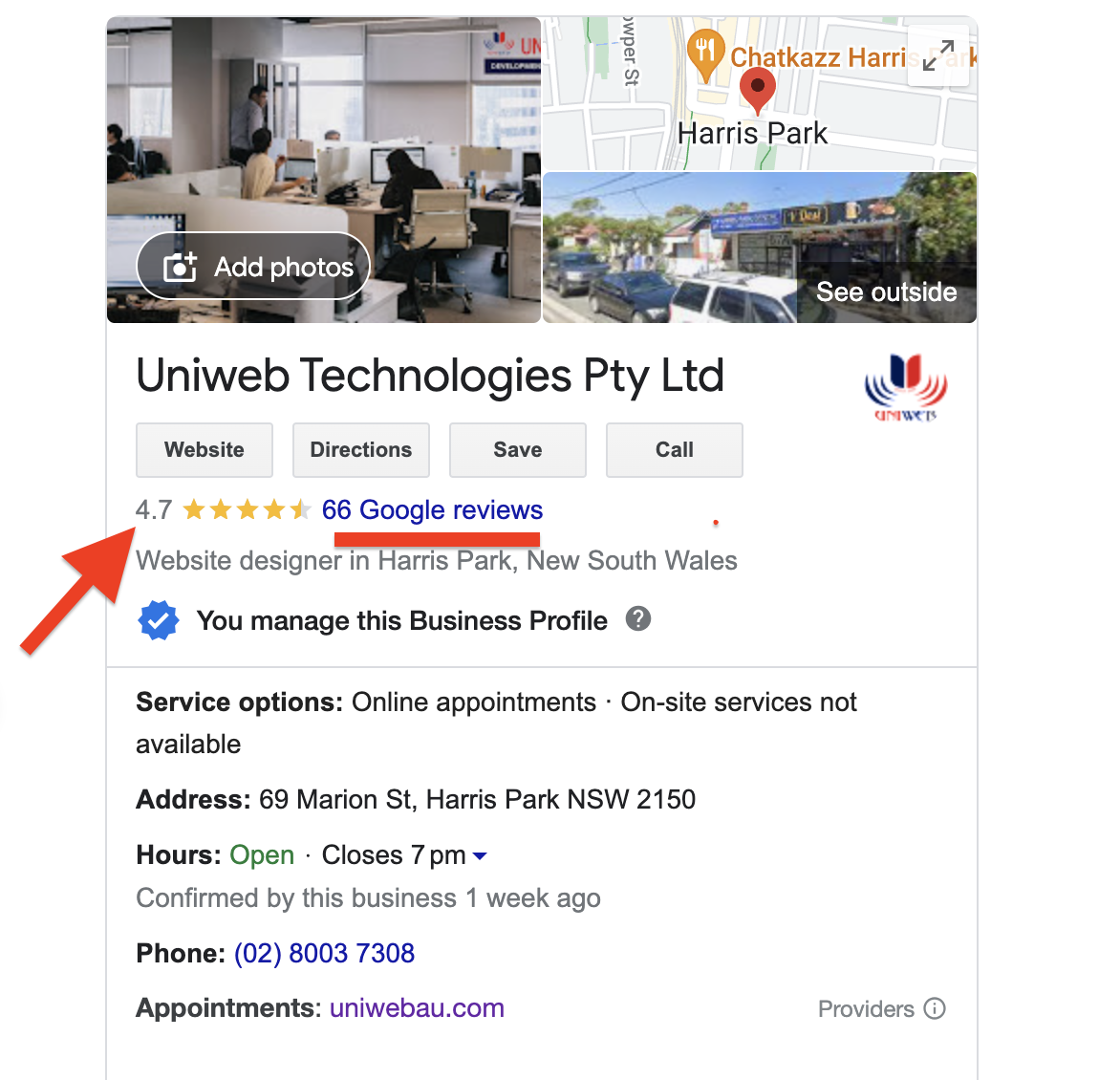 7) Reviews
One of the best free ways to market yourself to your clients is to have people who have worked with you write you reviews ( hopefully positive ones) in popular listings like Google business profile, Yellowpages, Hipages, Trulocal etc. How you have treated your existing customers and how satisfied they are with your services goes a long way in establishing credibility for your NDIS business with prospective clients and can install a sense of confidence if they like what they see.
Request happy customers to leave you a review by sending them a direct link to the review websites. If you don't ask for it, the chances of you landing a review is really slim even from a satisfied client. 
NDIS Marketing through Website Design Sydney
How do I market My business as a NDIS provider ?
We are living in the golden age of marketing with such wide varieties of tools at our disposal, NDIS providers can market their business by using multiple channels. One of the best methods to advertise NDIS services is through social media marketing. Providers can interact with their target audience, offer educational content, and promote their services via sites like LinkedIn, Facebook, Twitter, and Instagram. Reviews and testimonials are yet another effective marketing strategy for NDIS providers.
Building trust and credibility with potential customers can be achieved by encouraging pleased customers to post reviews and testimonials on their websites or social media profiles. Community involvement is another powerful strategy for promoting NDIS services. To become more visible, providers can take part in neighborhood activities. Referral programs and online marketing strategies like SEO, email marketing, and content marketing can also be equally fruitful.