Ecommerce Development
Building online stores that work
Sell Online – Reach more Customers
An online store is much more than just a website, you rely on it to allow customers to come and buy products and pay for directly without manual intervention and thats why it needs to work seamlessly. The building process is complex compared to a informational website and needs to account for steps such as client login, cart structure, shipping, payment etc.
Our team of experienced developers will help you build a customized Ecommerce store using Woocommerce with all the necessary features built in to make sure you have an online store that works, is secure, sells for you and helps you reach more clients.
Build Me an Online Store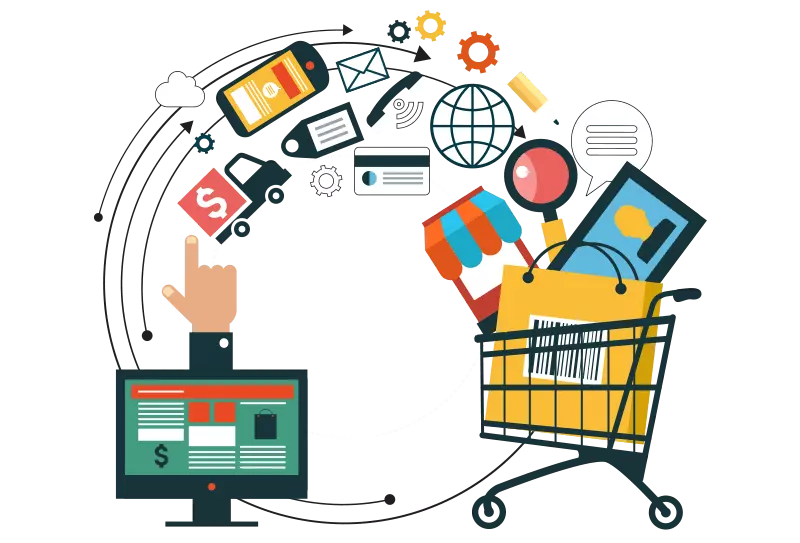 WooCommerce Development
Our online store are custom built on Woocommerce with all the standard features inbuilt and 100% customizable to the last detail of client requirements.
Shipping
Our online store comes prebuilt with standard shipping options and shipping zones, but multi attribute custom shipping can be coded on request.
Payment Integration
Standard payments like Paypal, Direct Deposit, AfterPay comes prebuilt and direct credit card payment can be integrated on request.
Common Questions ?
1
How Much ?
Ecommerce development are very different and the cost depends on specific requirements. Our Standard online store package starts at $2200 and the cost can go up based on additional features required.
2
How Long ?
A standard build with all the features of a shopping cart website including client management & order management can be completed in 6 weeks with additional 2 weeks required for testing and bug fixes.
3
Who Manages ?
We can Host & Support your online store in our standard annual hosting cost of $440 that includes all the necessary updates and regular modifications required on the store. Order & Client management will have to be done by the owner with full access provided.
Tell us what you need, we're here to help
WordPress Development Questions Answered
Have Questions about how to build your business website, Drop us a line and we'd be happy to answer any questions you have
Get in touch