Search Engine Optimization
we get the work done so your website can be found..
Do I need SEO?
If you have a business website than its extremely important to get found against google searches related to your business. Getting listed on organic searches is how more than 50% of a website's traffic is generated and the only way to beat the competition to that listing is SEO. Properly done SEO can help you maximize the traffic to your website and reach to prospective customers you never knew existed.
At Uniweb our team of SEO experts can work with you on your website SEO using keyword analysis, content marketing, high quality link building and affiliate marketing to get your website listed and get you new traffic.
Our Approach
Gone are the days when you could simply get listed against a search by spamming your website with keywords or having a domain name similar to a keywords. Google has gotten extremely smarter these days and proper organic listing requires careful work with your content and who you are linking to apart from all the required on page work that needs done.
Our off page strategy is mostly based on two very important things Content and Quality Back links. Most of the content available today on websites is not catered for the end users and that leads them to skip the content. We work carefully to curate content that matches the digital reading habit of the end user and satisfies their intent for why they got to that webpage. Another important aspect of SEO is link building but rather than the number of links we build we focus on the quality of the webpages we link to.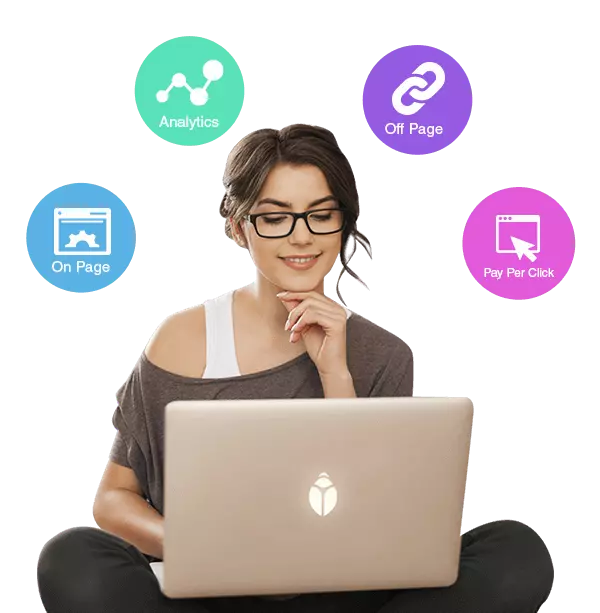 SEO – What do we do ?

Comprehensive Keyword Analysis
One of the most important aspects of SEO to get started in keyword research. Our team will provide you suggestions on relevant keywords, their search patterns and frequency and a carefully curated list that can be targeted to get the most in terms of traffic and search listing. Keywords are than integrated throughout the content of the website in the most organic way to engage with the visitor and convert them into customers.

Content & User Experience
If there is one thing in today's SEO landscape that differentiates a website with ranking from others is the content. Quality content that caters to the questions that a prospective client might have and satisfies their intent of visit is the holy grail of page listing these days. Our team works tirelessly with you to make sure that our content is unique, easy to browse and of a kind that can provide answers for our end users.

Authority Backlinks
Backlinks have to be the most determining factor of success in SEO and the quality of the backlinks one can generate is very important. Our SEO team focuses on generating high quality backlinks from high authority websites in the same field through our large network of relevant websites.

SEO Reporting
SEO is tricky and changes don't happen overnight. It is a process that takes multiple weeks to months to have visible changes in the ranking and hence its very important of us to update our clients on the progress. We provide comprehensive reports every month thats includes data showing our changes in ranking, traffic stats and conversions.
Tell us what you need, we're here to help
WordPress Development Questions Answered
Have Questions about how to build your business website, Drop us a line and we'd be happy to answer any questions you have
Get in touch