Should you use Google Ads ?
Paid ad services from google, is it for you? read more..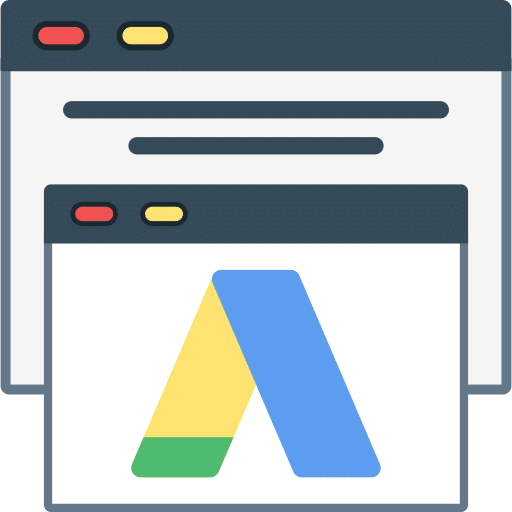 What is Google Adwords ?
Simply put this is what makes google the advertising behemoth it is today. Its an advertising platform developed by google which allows businesses and end users to display ads to prospective customers coming to a search page against matching and relevant keywords by paying a fixed amount (CPC) per click received. The ads could be simple text based ads or informative videos which could be displayed across google's search network. ( Google search, gmail, youtube, etc..)
Google Ads can be extremely effective in driving traffic to your website, it starts working the moment your ad is approved and most importantly it is shown to people who show interest in your offering by typing relevant keywords you choose in the search bar. But not all is rose and peaches here, it could be cost prohibitive for most small businesses as you must be looking to spend around $100/day to get meaningful traction and the platform itself is challenging to navigate where in you could spend a bunch of money in negative hits just testing it out.
Should I run a Google Adwords Campaign?
The answer always depends on your business type and what it is that you are after at that specific stage. There cant be an answer that satisfies every condition for multiple business types. Here are a list of things to consider before running a google ads campaign for your business:
Can I afford to spend $80 – $100 / day ?
Is the type of product / service that I offer get searched on Google ?
Are my prices on par or better than my competitors and offer value ?
Is my ad expense on google sustainable on the long run?
Can I get fairly comparable traction with Organic SEO ?
If your answer is yes to all the above, then sure go ahead and run a google ads campaign. The benefits outweighs the cons and costs in your case and your business probably would get better returns than other forms of conventional marketing. you will also benefit from direct interaction with clients who are actually interested in your product or service.
While extremely effective and almost instant in results the biggest drawback of google ads is its cost and wastage in clicks that you could have done without. If your campaign isn't properly curated then you will end up spending a lot of money in traffic thats of no use to you. eg if you run a smart campaign and choose a key phrase as "paper recycling" you ad could end up being shown to people typing words like bottle, bin, waste etc.. even though these are could be considered words related to your key phrase, this would generally generate traffic which has nothing to do with paper recycling and hence costing you a lot of money for nothing.
This has to be one of the most important aspects of Google Ads, that it allows you to control how much you want to spend per click (CPC) or over a period of time like a day or month. So the cost would depend on your budget, bare in mind that results are propotional to your spend and the more you spend, more traffic you get.
Generally speaking they are, they provide a unique tool for businesses to market their product or services directly to clients who are interested in them. The campaigns are flexible and can be paused, stopped or adjusted at will.
There doesn't seem to any other product in the market that even comes close to matching the scale, return, flexibility and technology that google ads has. It is vastly effective than traditional marketing as it involves showing your ads directly to customers expressing interest in your product.
Uniweb Google Ad Services :
Keyword Analysis
Analysis of keywords is the most important aspects of running google ads, you want to know the chosen keywords are actually searched for, have reasonable volume and can deliver on your marketing goals. Our team of SEO experts research the most appropriate keywords for you to run your campaign based on search volume, competitor analysis, traffic patterns and much more.
Campaign Management
We help setup your campaign, assign the right keywords and negative keywords, help you setup a reasonable yet effective budget and the geography to run your ads on while continuously monitoring your ad performance and making edits as the run time progresses to achieve previously agreed results. Contact us at 02 8003 7308 or email us to enquire about our Google Ads management services.
Reports & Statistics
If we are running your Google Ads campaign for you then rest assured you will be provided with performance data and metrics of every single aspect of the campaign. we try and track your CPC, the usage date based on keyword conversion and try to optimize various parameters for best delivery and keep you informed of all the changes and modifications and reports.