Ash Jumping Castle Hire
Ash Jumping Castle Hire is famous in Sydney and surrounding areas for the choices of jumping castles it offers. Based out of Enfield, NSW Ash Jumping Castle Hire has bought smiles to thousands of kids and adults alike with easy installation, affordable prices and on time delivery of some of the best and unique bouncy castles in Sydney.
The Project
Hugh the owner of Ash found us on google when he wanted to redo is old WordPress website filled with unwanted plugins and bloatware. we custom created his new website, redid his entire portfolio and worked on most of his content. We also worked on removing the famous Japanese links which flooded his search result page.
Technology
Custom WordPress, MySql, JS
Live Preview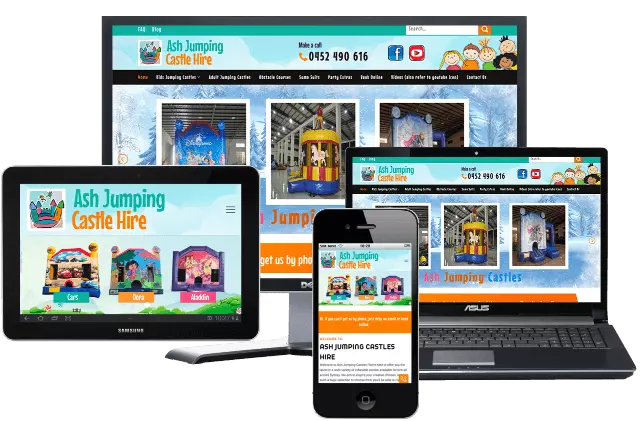 Building WordPress Powered Websites for
businesses across Australia
Tell us what you need, we're here to help
WordPress Development Questions Answered
Have Questions about how to build your business website, Drop us a line and we'd be happy to answer any questions you have
Get in touch