KAN Migration Services
Kan migration services are experts in immigration law and provide visa services of all kinds for client across Australia and New Zealand. Based in Paramatta they are your local immigration experts.
The Project
The team at Kan migration needed someone to build a stable website and provide support for constant updates that they need. Having had a bad experience with their previous provider they were skeptic about the way our association is going to turn out. We built and successfully deployed their website, took over their hosting and maintenance and their email support services.
Technology
WordPress, PHP, Html, CSS, Mysql
Live Preview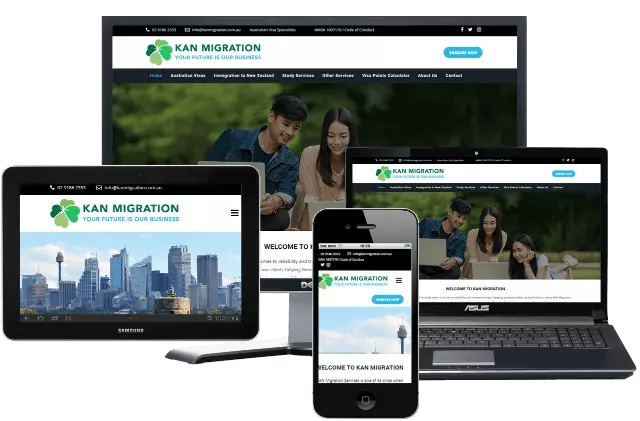 Building WordPress Powered Websites for
businesses across Australia









Tell us what you need, we're here to help
WordPress Development Questions Answered
Have Questions about how to build your business website, Drop us a line and we'd be happy to answer any questions you have
Get in touch