Andrew Stewart Acupunture
After obtaining his formal Acupuncture qualifications in Australia in the mid 1990's Dr Stewart has completed two Hospital internships as well as post-grad studies in an International Acupuncture and Chinese Medicine University in China.
This Acupuncture facility is very popular among its patients for conditions related to headaches, nerve pain, muscle pain, fatigue, digestive or fertility problems, sports injuries or that require back pain treatment, using a 3800 year old ancient technique using needles at certain defined points to puncture the skin and restore health.
The Project
We took on this project in 2015 and have since worked on 2 design overhauls. The website was a static website initially but we upgraded it to custom WordPress.
Technology
Custom WordPress, LAMP (Linux, Apache, Php, Mysql)
Live Preview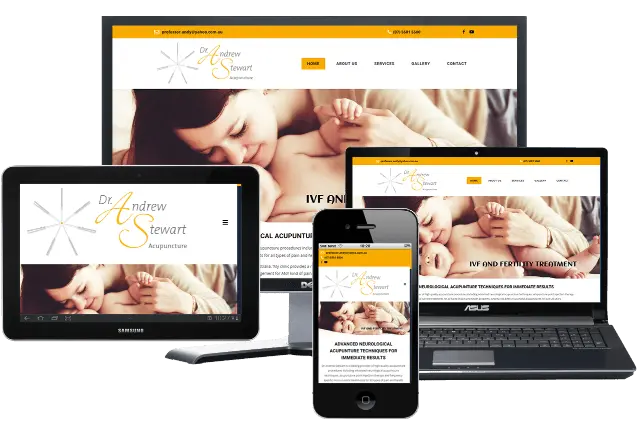 Building WordPress Powered Websites for
businesses across Australia









Tell us what you need, we're here to help
WordPress Development Questions Answered
Have Questions about how to build your business website, Drop us a line and we'd be happy to answer any questions you have
Get in touch